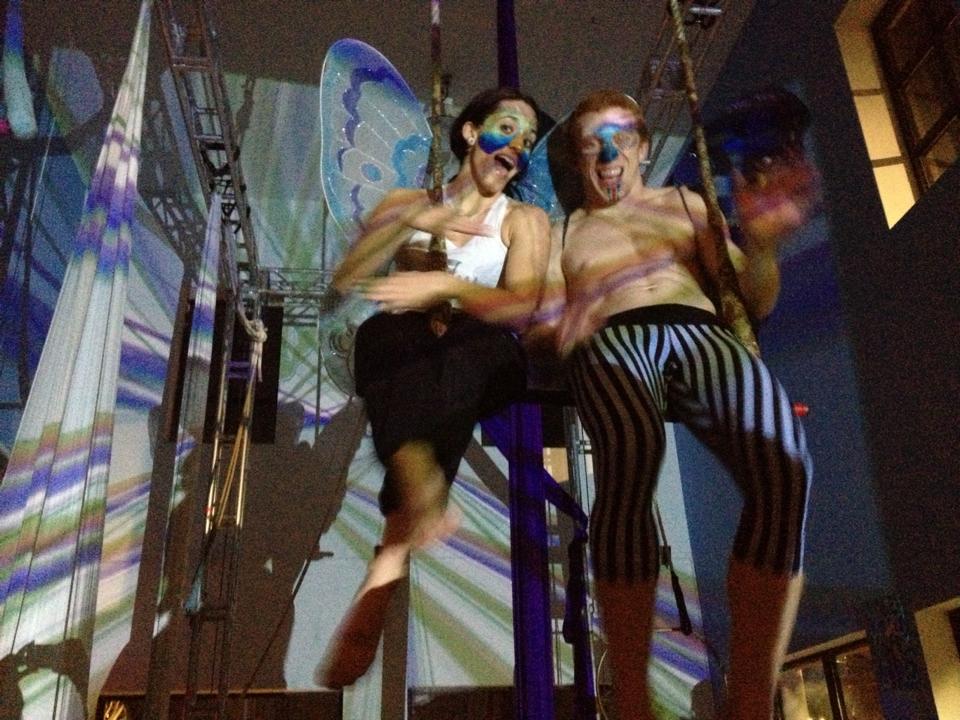 When:
  Saturday, March 23rd
Time:
  All Ages 8 p.m.-10 p.m. / Ages 18+ from 10 p.m.-12 a.m.
Cost: 
$10/person
Sign up here
We're having a shindig! Join our Sky Gym family for a night of wild lights, aerial play, and body paint!
Come play until the cows come home, and help decorate the studio with your beautiful art.
Snacks will be provided, but feel free to bring your favorite dish to share with everyone.
Other things to bring: make-up, costumes, clothes you don't mind getting paint on.