..
The Wall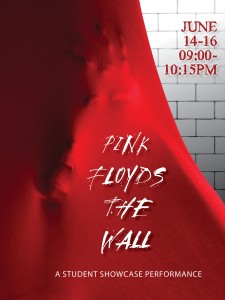 This season's student showcase will be an aerial dance and cirque arts production inspired by the concept album and movie, The Wall, by Pink Floyd. The story is about a descent into madness in the midst of physical and social isolation. It is a darkly poetic plea for hope, consciousness and connectedness that will leave you breathless.
Pre-registration: $20
Door: $25
Friday, June 14th from 9-10:30pm
Saturday, June 15th from 9-10:30pm
All ages are welcome. The show is will include content from the movie, The Wall (rated R), and may include suggestive images and strong language.