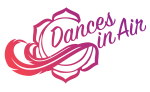 Costa Rican Aerial Dance Retreat 2016
When: February 5th-12th 2016
Location: Uvita, Puntarenas, Costa Rica
Cost: $2,400
Honor your self and your practice with a retreat, focusing on authentic movement, aerial dance, and training! We will also have yoga, partner and acrobatic yoga, and more! Break away from the winter blues and jump into the warm Costa Rican waves. Whether we are riding horses on the beach or cooling our muscles in a waterfall, the gift of life is here in the present moment.
Enjoy time for yourself, time with new friends, and time working on your own practice. Whether you need more sleep, more training, more yoga, or more sunlight, you will get it here. Healthy food, plenty of exercise and time for rest in a relaxed environment is perfectly balanced by the Selva Armonia staff to meet your needs. Get away from it all or bring a friend to have a new and closer relationship experience! Enjoy a schedule of fish, meat, vegetarian or vegan friendly meals, yoga, partner yoga, thai massage, ritual, guided aerial meditation, and rigorous aerial training at your level.
Join us, living in the rhythm of the harmonious jungle, breathing deep with our whole beings as we set our aerial training intentions for 2016. This will be the experience of a lifetime!
Retreat Includes
Lodging at Selva Armonia
Chef prepared, healthy breakfast, lunch and dinner
Group aerial workshops focusing on trapeze and silks
Group flying trapeze excursion
Group yoga and partner yoga classes
Beach trips
An excursion- choose from surfing, whale watching, horseback riding, waterfall hike, etc
Transport with the group to/ from Airport and/or Uvita to Selva Armonia
Transport with the group to / from activities Group Yoga classes
CLick here for photos and more information.
Call Melissa with any travel questions 404-402-5704